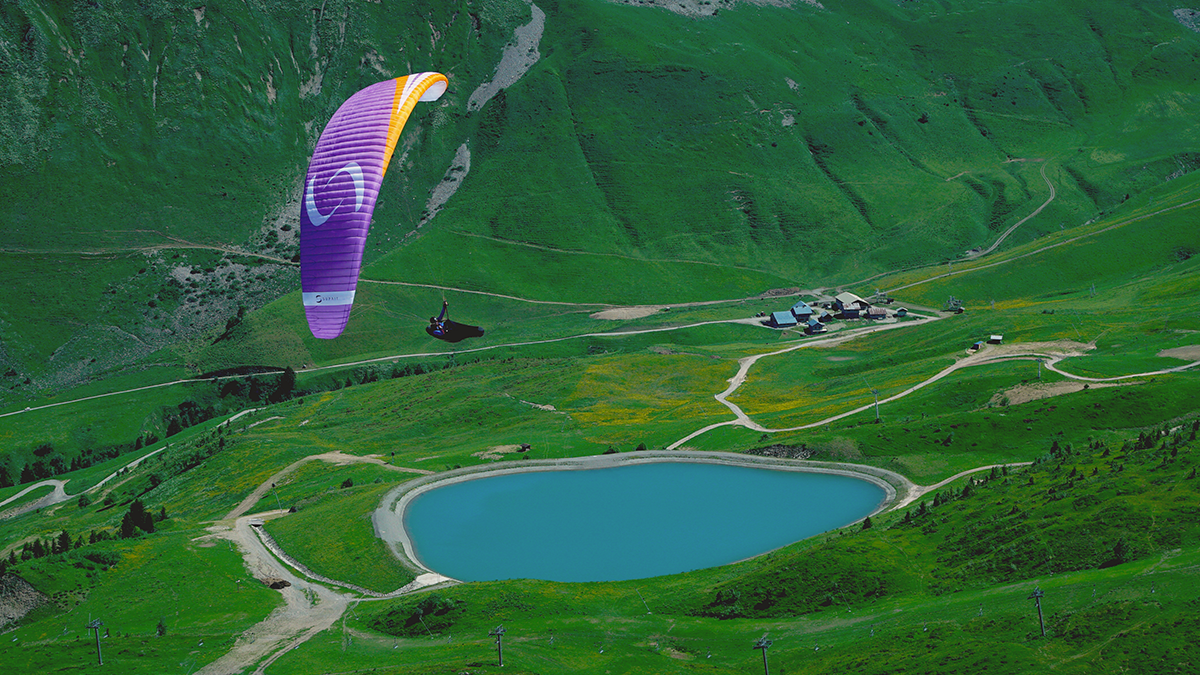 Do you need a repair?
Please complete the following form as accurately as possible in order to obtain a returns number. Please send us only one form per product: the form is reset after each shipment.
CAUTION PLEASE NOTE: ANY PRODUCT SENT TO US WITHOUT A RETURNS NUMBER MAY NOT BE PROCESSED.
Please send the product concerned bare without accessories (parachute, speed bar, footrest, etc... removed).
You can reach our After Sales Service every afternoon from Monday to Friday at +33 (0)6 58 31 13 09.
---
Return procedures for FRANCE
SUPAIR has always provided quality after-sales service to all its customers. Below you will find the necessary information for a return to our workshop.
Step 1: Contact the dealer
It is best to contact the dealer who will be able to examine your product and advise you on the best procedure for handling it. In some cases, they may even send it directly to us.
2nd step: under Warranty or not
It is necessary to determine whether your product is under Warranty or whether the actions to be taken are taken in Warranty or not.
Warranty The care taken in the development, choice of materials and manufacture of SUPAIR products enables us to cover our products with a Warranty for 2 years (from the date of purchase) against any defects in workmanship or design that may occur within the scope of theUse described in the product manual. This Warranty is extended by one year if the recommended inspections and periodic overhaul have been carried out by a professional workshop.
This Warranty does not cover abuse, accidents, neglect or normal wear and tear.
Note "safety release": The actions to be taken following a safety release are, unless otherwise specified, covered by Warranty.
IN ALL CASES, PLEASE COMPLETE AND SUBMIT THE ABOVE FORM TO OBTAIN AN APPRAISAL AND A H.V. RETURN NUMBER. ANY PRODUCT SENT FOR SERVICE WITHOUT A RETURN NUMBER MAY NOT BE PROCESSED.
Procedure for the return of material SUBMITTED to Warranty :
In general, the customer is responsible for the shipping costs. In some cases, the return of your equipment to our workshop can be taken care of by SUPAIR. In this case, we will send you a pre-filled "CHRONOPOST" return label to stick on your parcel to be deposited at the post office of your choice (in France only). (Detailed instructions on the return label).
Shipping and documentation :
Please send the goods in suitable packaging to the address indicated at the bottom of the page. We advise you to use a service such as COLISSIMO or CHRONOPOST with tracking and proof of delivery.
Documents to be attached to your shipment:
- SUPAIR return number
- Copy of the Return Service Form email
Average repair time (indicative) :
On average 15 days from the date of receipt of the package. If the product has to be sent back to production, the delay can reach 4 weeks. In any case we try to reduce these delays as much as possible.
SUPAIR
After-sales service number ____
Parc Altais
34, rue Adrastée
F-74650 Chavanod