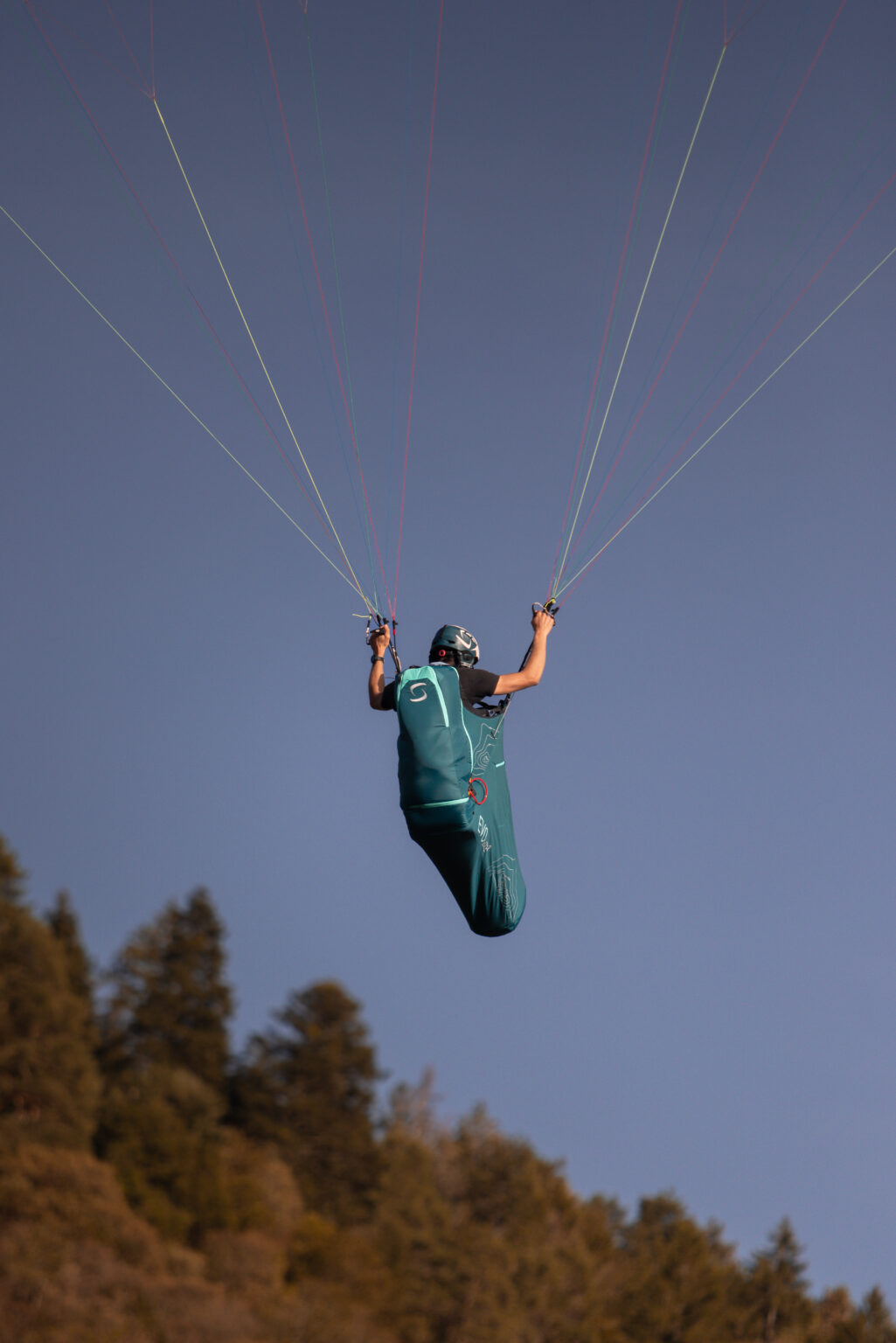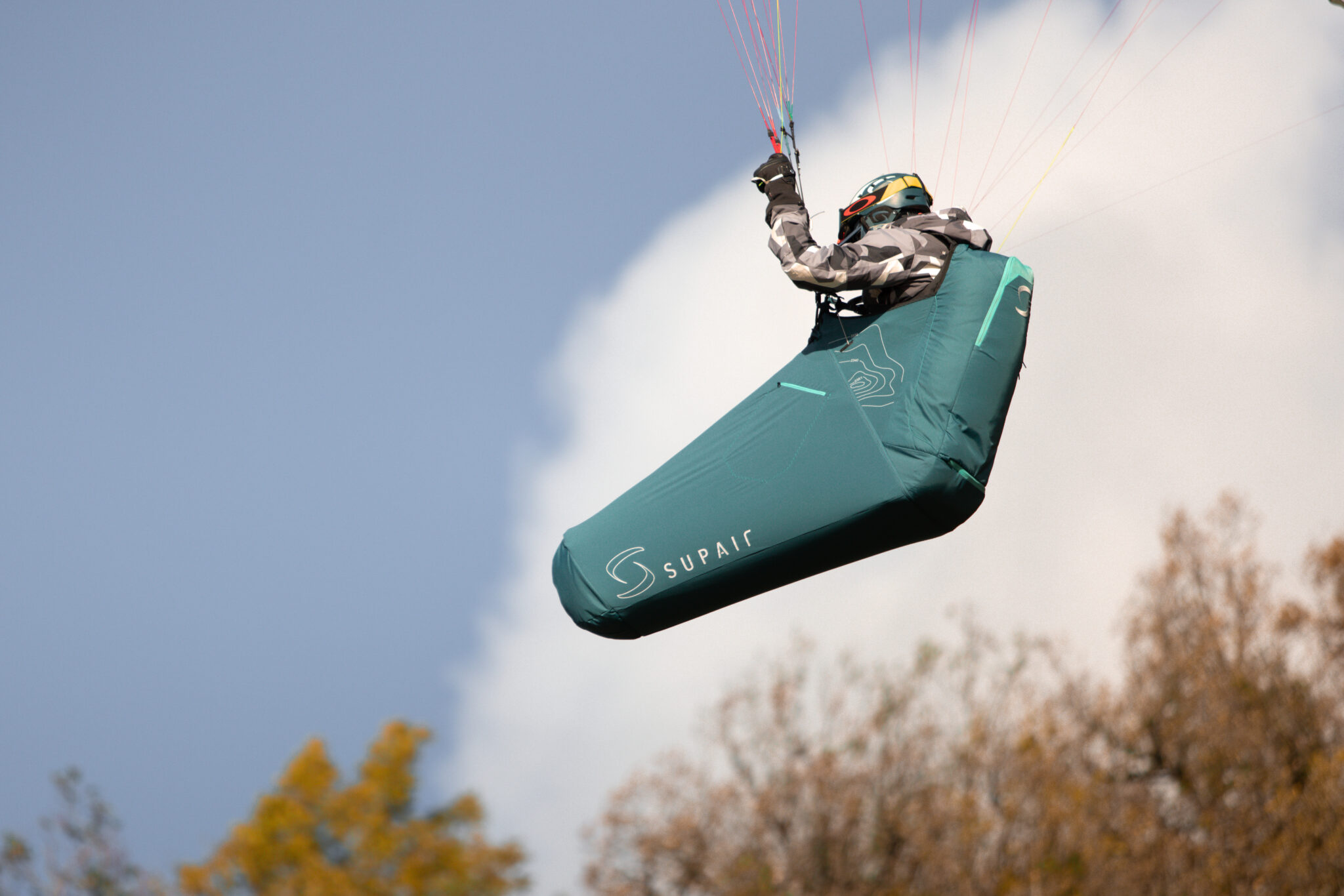 Speedbag EVO LITE 2
Turn your EVO LITE 2 into a harness cocoon
This speedbag module transforms your harness Seat EVO LITE 2 into a cocoon in a matter of seconds.
Gain in comfort and performance to go even further, without changing harness !

Weight: from 910 g
Practice
On-site flight

Cross Country

Hike and fly

Tandem
Frequency
Occasional

Regular

Professional
Level
Novice

Intermediate

Seasoned
About speedbag EVO LITE 2
This speedbag is an optional module for theEVO LITE 2, enabling you to transform your harness Seat into a cocoon.
speedbag connects to harness in just a few seconds. Our designers have worked out the attachment system for speedbag so that you can install and uninstall it as you please, anywhere, anytime. Unlike the first-generation EVO LITE, which took more than a quarter of an hour to connect speedbag, the process is quick and easy.
Thanks to this attachment system design, the settings don't move while the module is being handled, so you'll only have to adjust your speedbag once!
Thanks to the cocoon module, you not only gain in comfort, but also in performance. The cockpit integrated into the speedbag allows you to keep your flight instruments in sight, while providing additional space for Storage . Two zipped Pockets (one on each side of the harness) are also integrated into the speedbag and equipped with a leash for securing a radio, for example.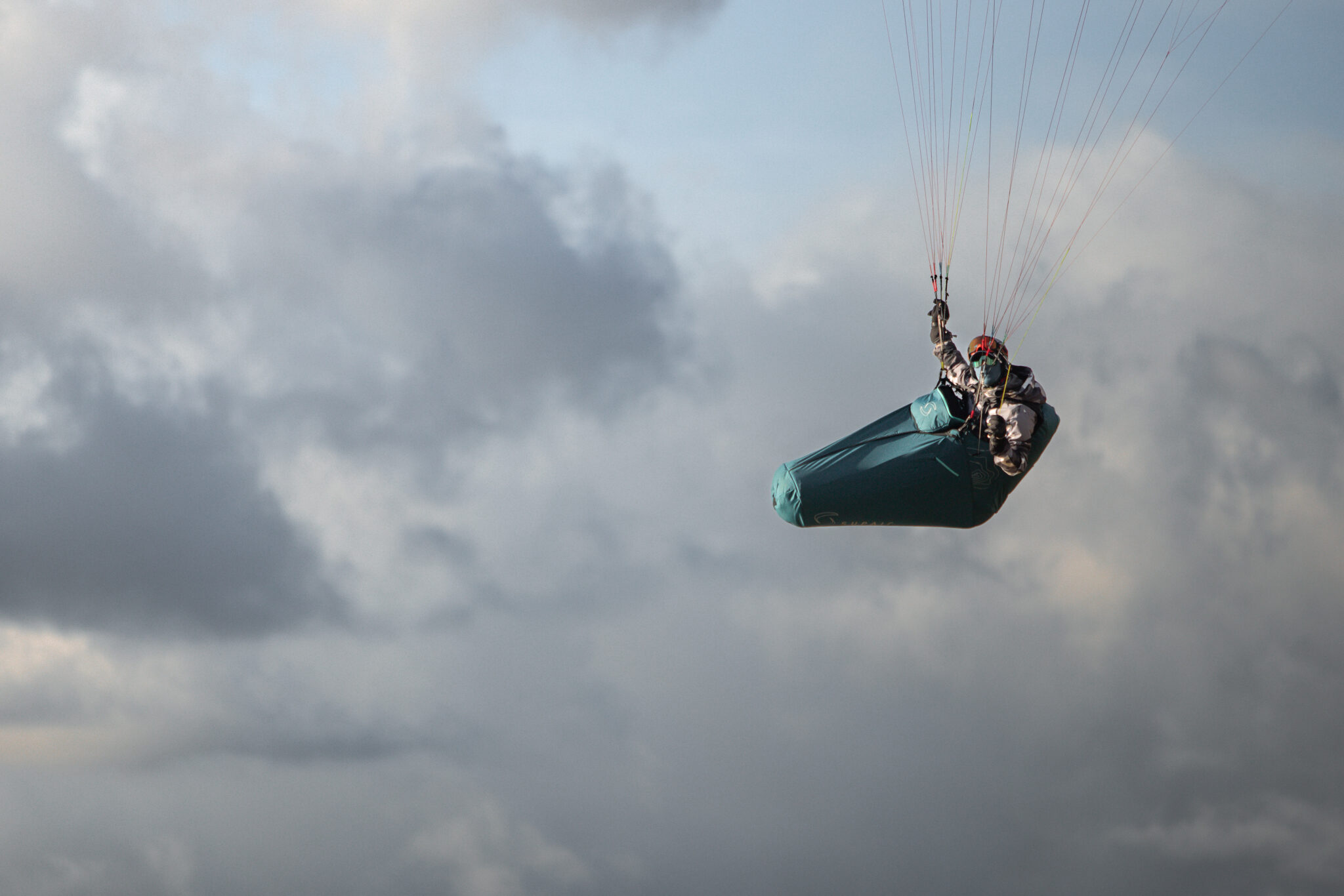 Technical data
| | S | M | L | XL |
| --- | --- | --- | --- | --- |
| Weight (g) | 910 g | 920 g | 970 g | 970 g |
| Matching EVO LITE 2 size | S | M | L | XL |
Features
To choose your speedbag, take the same size as your harness EVO LITE 2.
EVO LITE 2's speedbag is connected to harness in 4 steps:
Open the Zipper all around harness.
Connect the Zipper of speedbag all around the harness (in the same place as the Zipper you just opened).
Connect the speedbag straps to the Split hooks dedicated straps, located on the sides at the front of theSeat
Wrap the remaining Lanyard around thespeed bar so that it's easy to use, even when the speedbag is mounted.
A cockpit with an instrument holder in velcro and a fastener to keep your aircraft securely in place. flight
Two zipped Pockets (one on each side of the cocoon)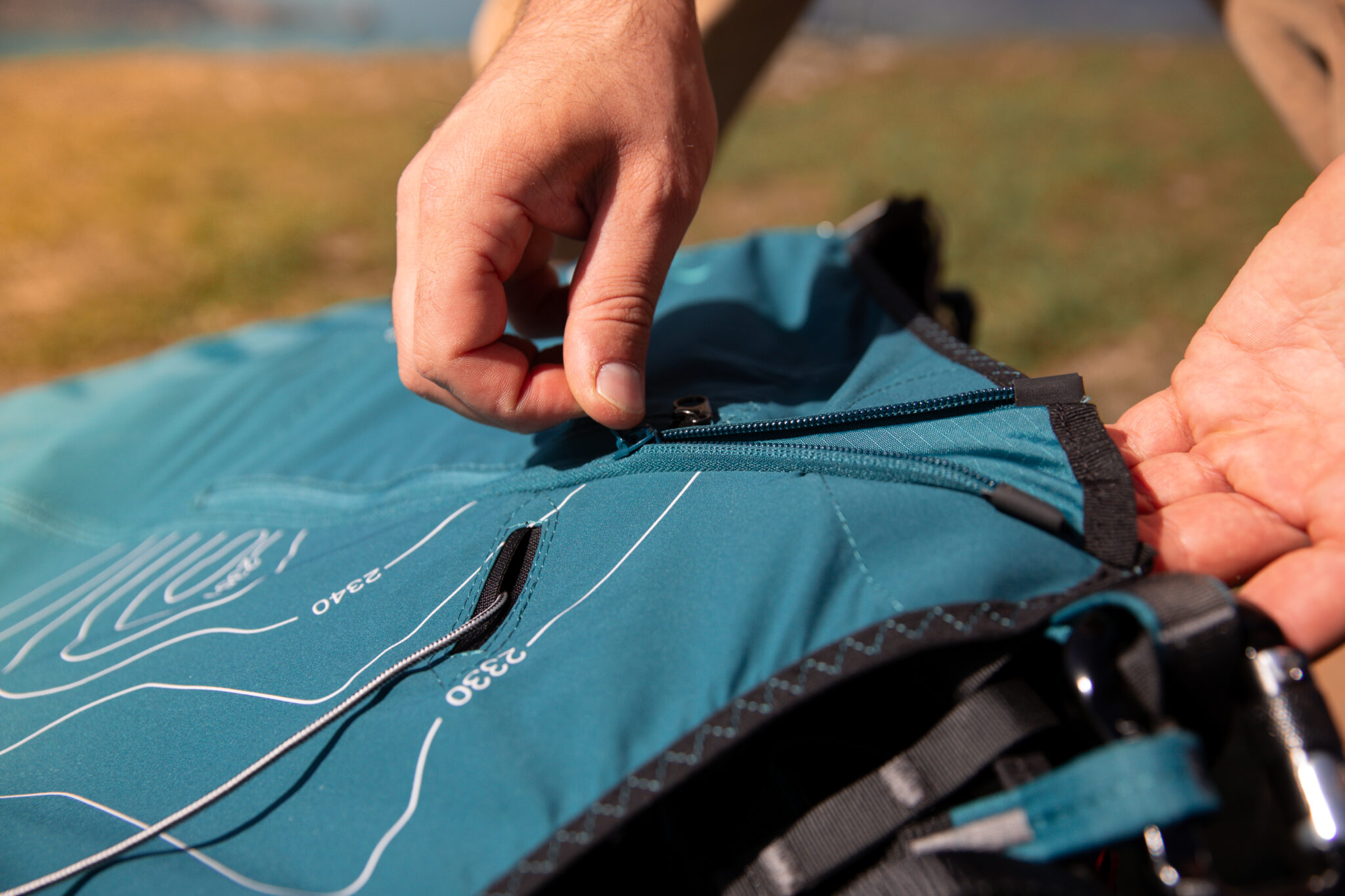 INSTALL SPEEDBAG IN SECONDS
Step 1
Open the Zipper link all the way around harness, from the left link to the right link.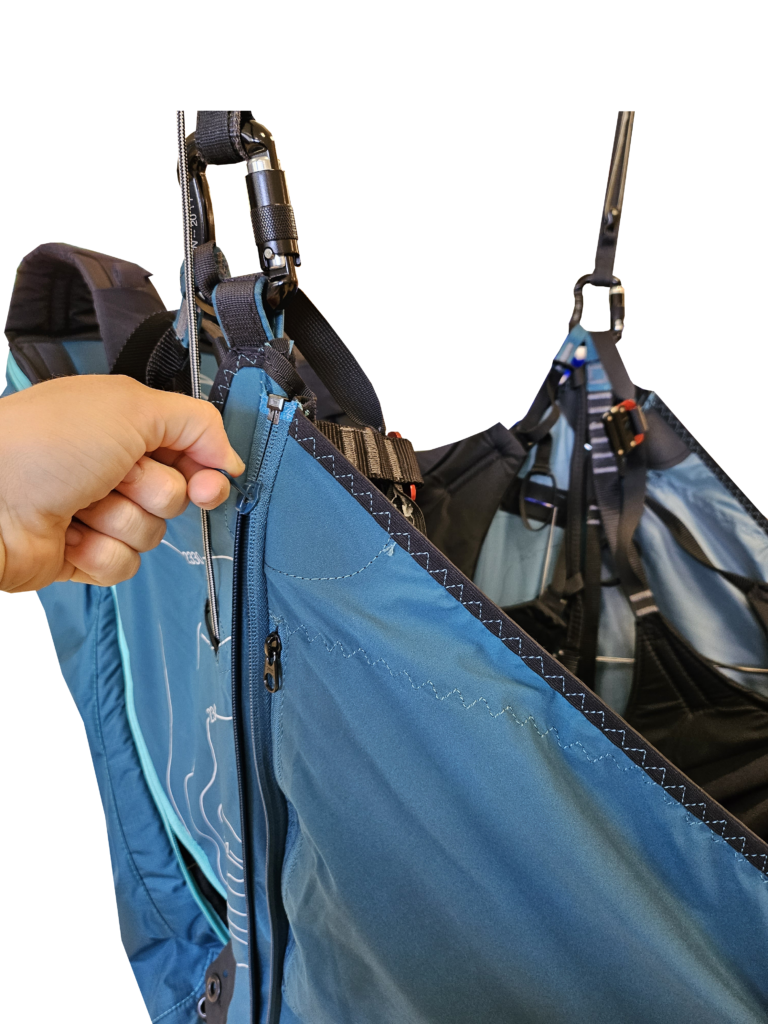 Step 2
Connect speedbag 's Zipper to the previously opened harness .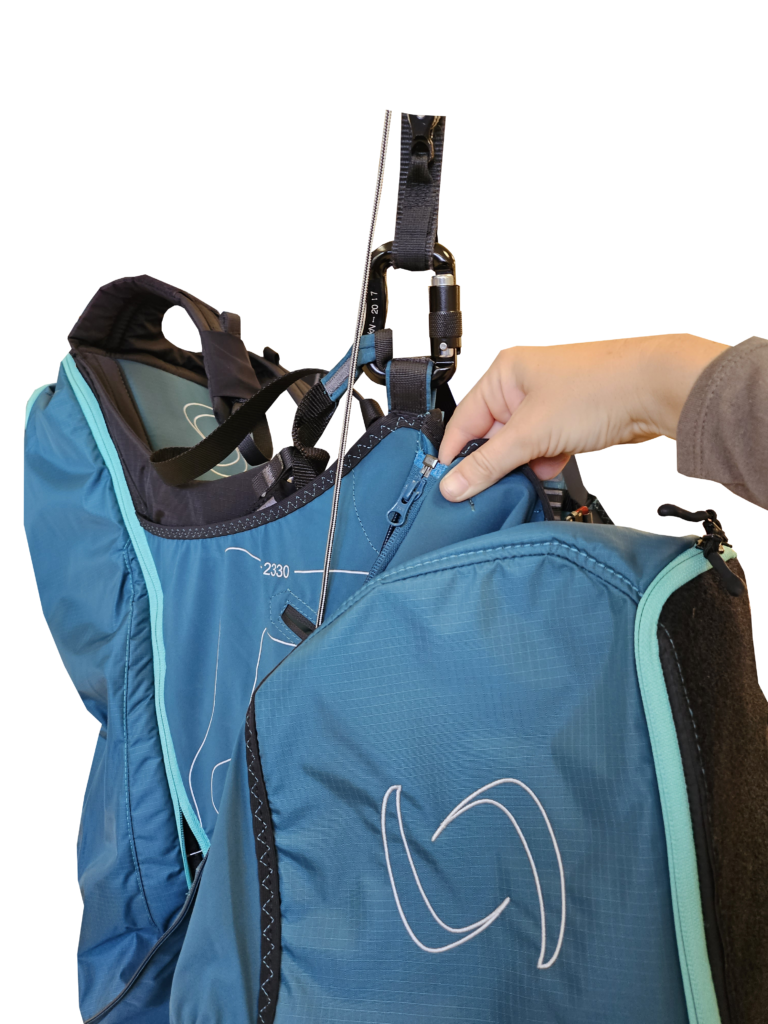 Close the Zipper all the way around the harness until you reach the stop on the other side (right link to left link).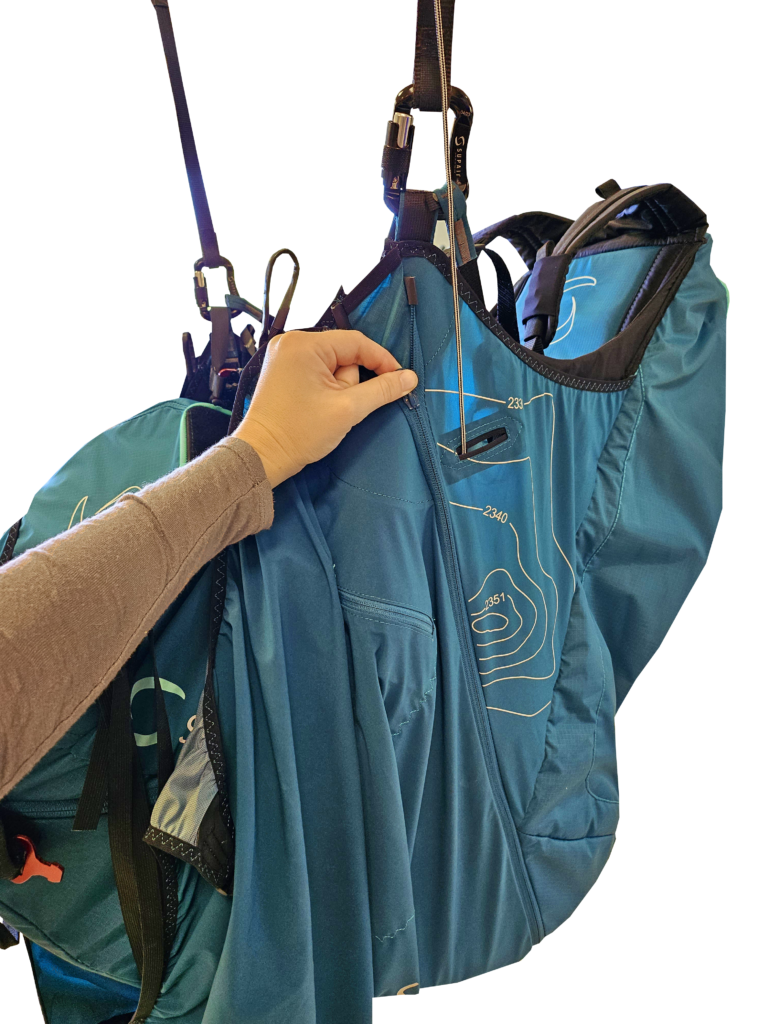 Step 3
Connect the grey Loops from speedbag to the main carabiner.
Repeat this step for each side of the harness.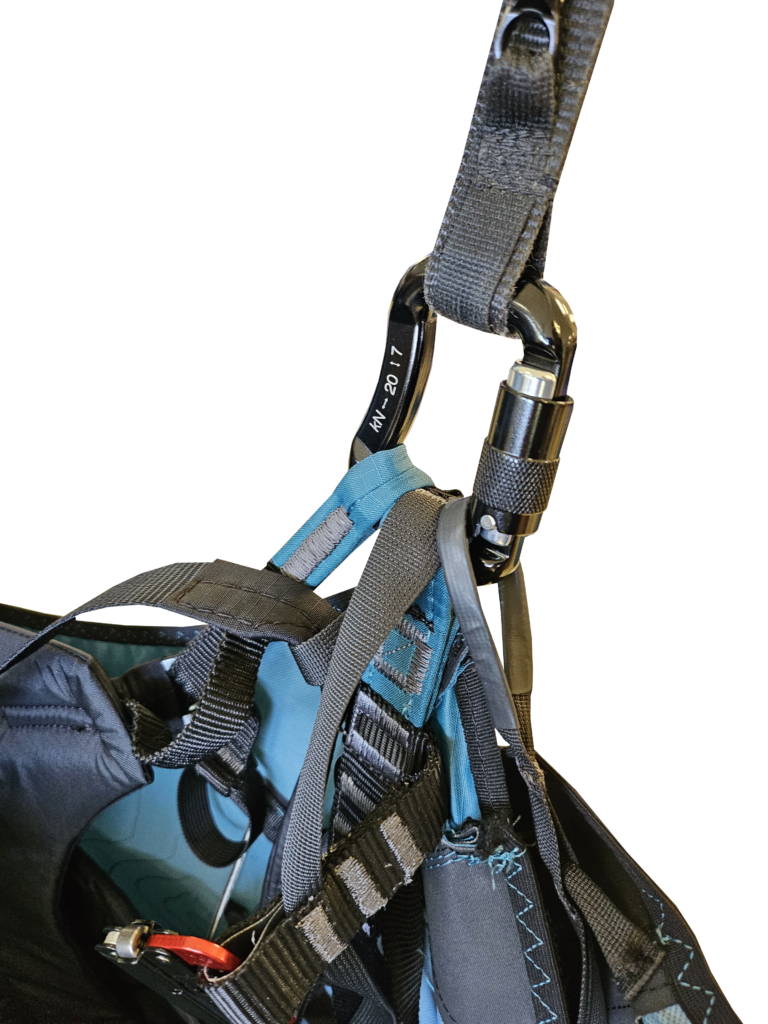 Step 4
On each side of theSeat, connect the Strap to the plate-feet of the harness using the hook provided.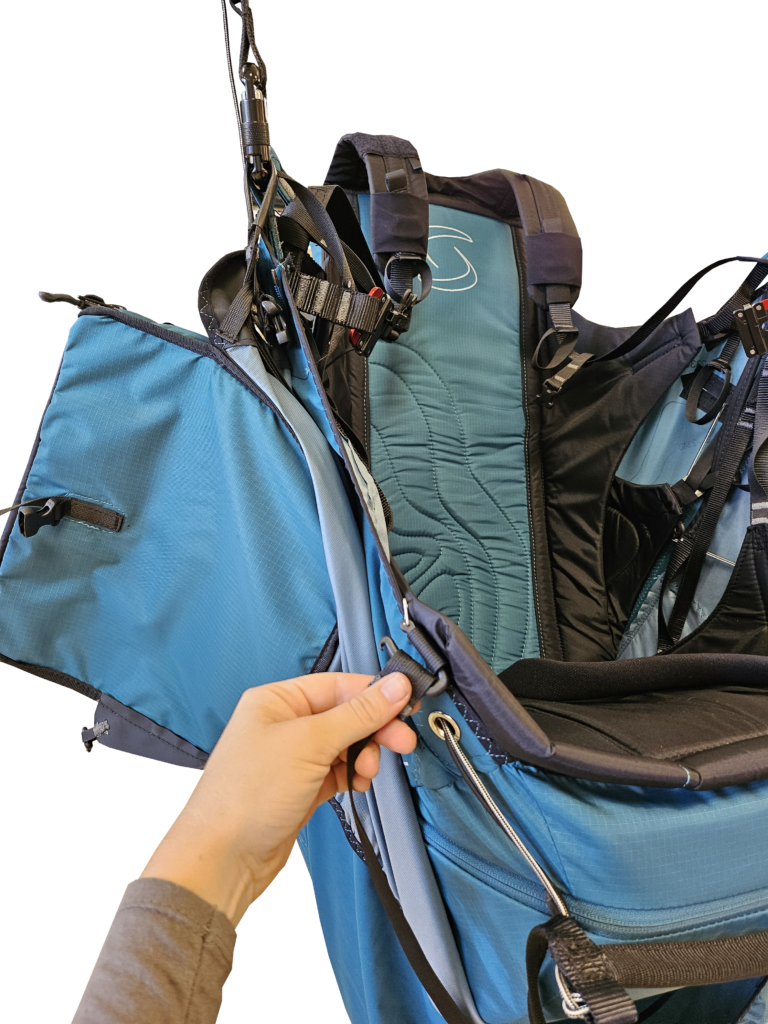 Step 5
Finally, loop the rubber band around the first bar of thespeed bar to connect it to the speedbag.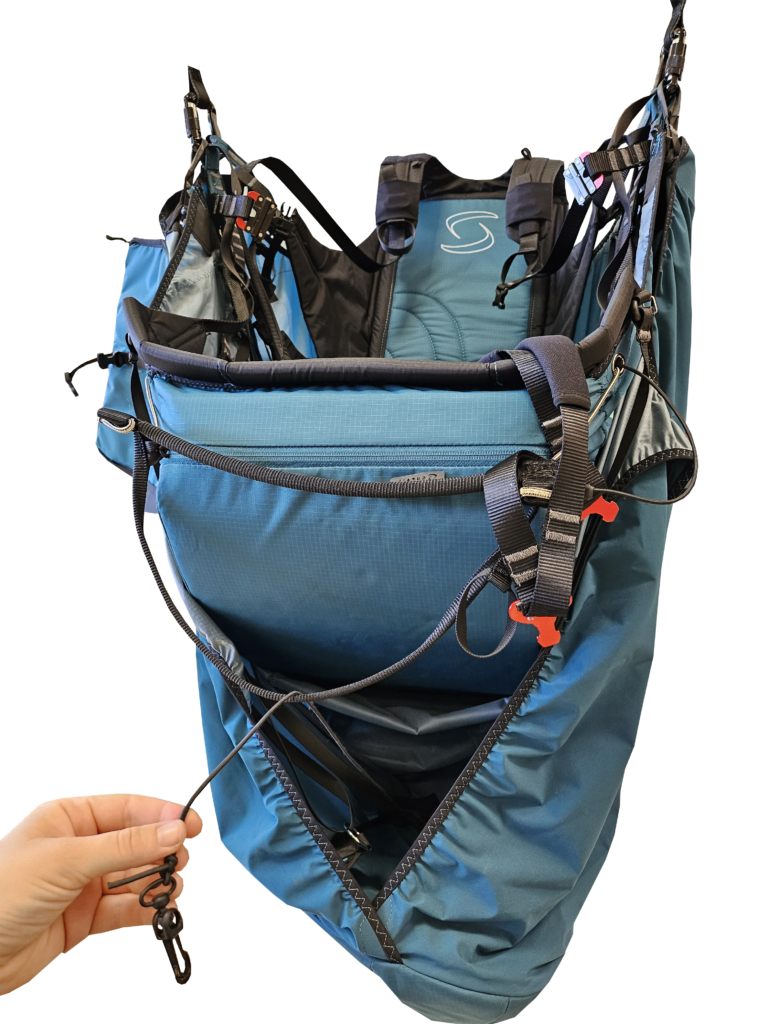 Compatible with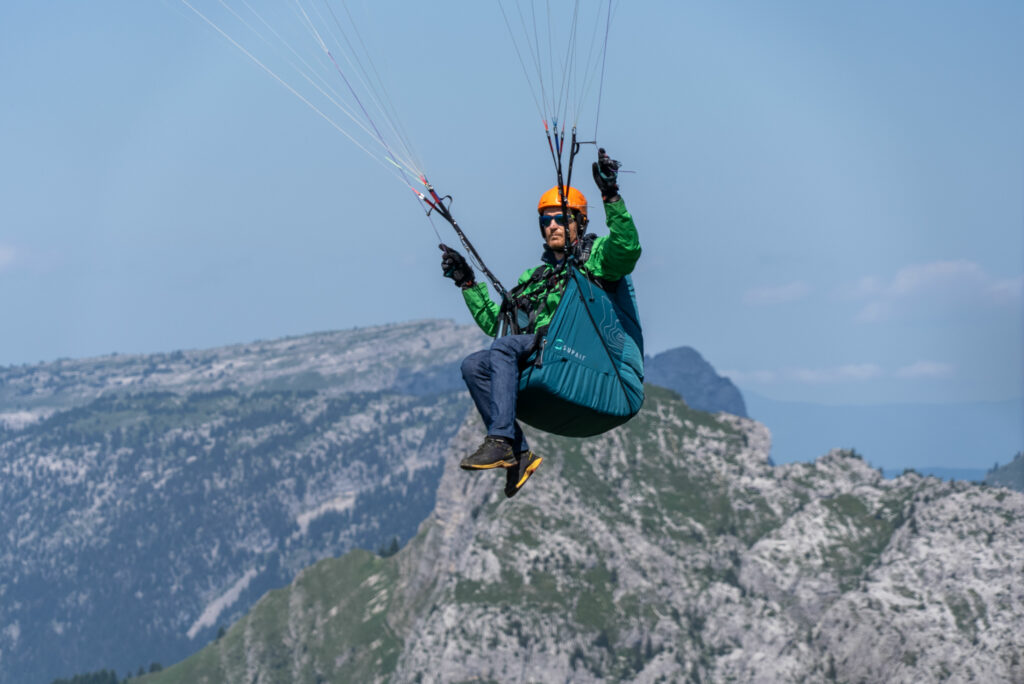 Growing with you
The EVO LITE 2 marks a new generation of modular harnesses, enabling you to make the most of every flight, whatever the conditions.
Thanks to its optional speedbag , you can go from a harness Seat to a cocoon in a matter of seconds! High passive safety, comfortable and ideal for cross-country flying and progression, the EVO LITE 2 is for pilots who want to do it all with just one harness.

Weight harness : 3.6 kg in size M
Weight speedbag (optional): 920 g in size M
Discover
Gallery