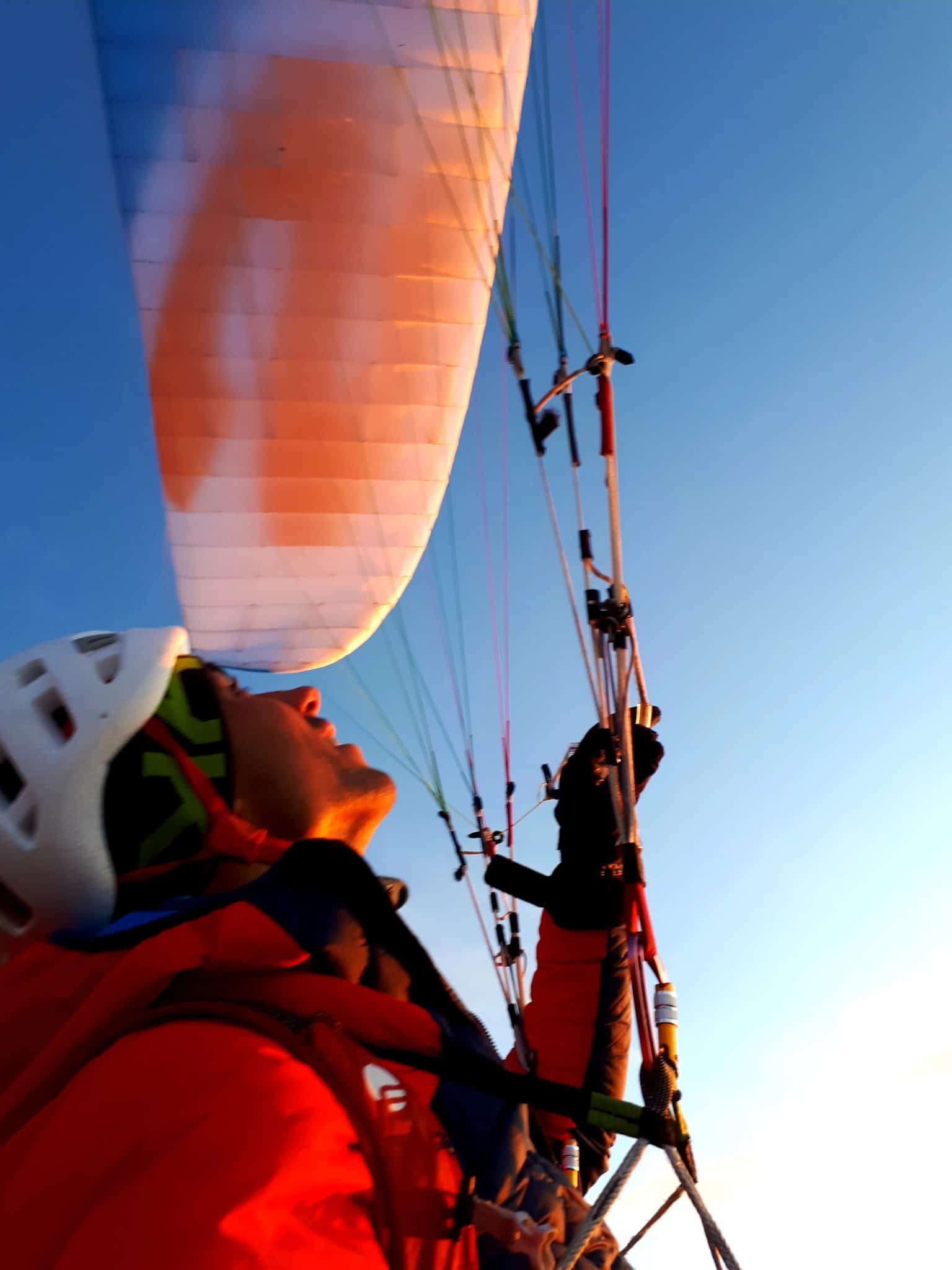 Portrait - Christophe Dumarest
Can you introduce yourself in a few words?
CD: I used to say that I was born in a backpack. My parents and especially my father were experienced mountain bikers. Even if I would sometimes have preferred to spend my weekends in Walibi, I was always in the mountains. I started ski mountaineering when I was 6 years old and before I was 10 I already had a nice list of races, including a summit of more than 4000m.
Today I divide my time between my job as a guide, writer and technical advisor for various brands.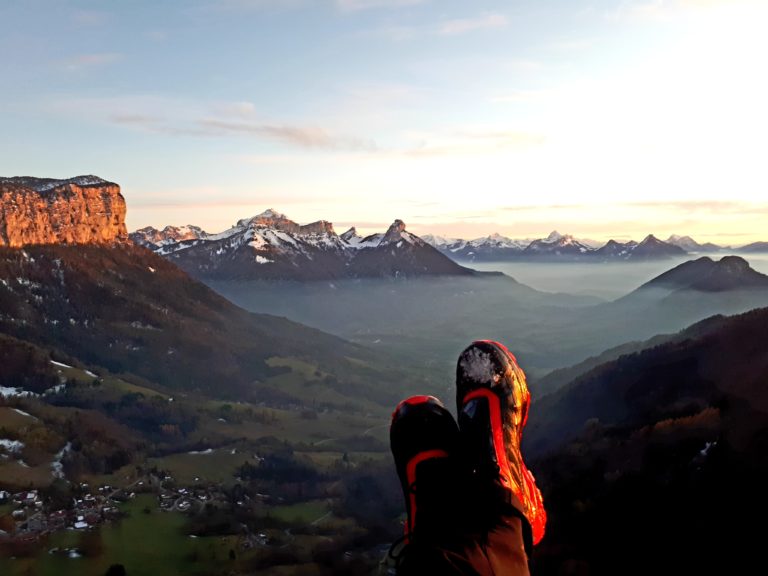 When and how did you learn paraglider ?
CD: I did my first flights paraglider and delta with my father when I was very small. He was one of the few to fly at the Col de la Forclaz in the 80s. It's finally quite late that I took the step to start seriously, I had sworn not to crack before 60 years old (the right age to have time and to take the risk to get hurt, even if there is no age!) I did not learn to fly in the most academic way. Indeed, it was friends, exceptional pilots who trained me. The training was done in the fields surrounding my village of Dingy Saint Clair. With them, I was able to benefit from an accelerated Training , but the learning will never be finished. What little I know I owe to them.
What is your practice at paraglider ?
CD: My practice is directly associated with the mountains. I still use the paraglider more to descend than to climb. Nevertheless, the concept of crossing, roaming and other bivouac flights offered by paraglider seems infinite to me, especially with the development of new tools that are ever safer and more efficient. The experience of flight is also addictive and I am wary of myself and my relationship with commitment "great daring often makes small careers".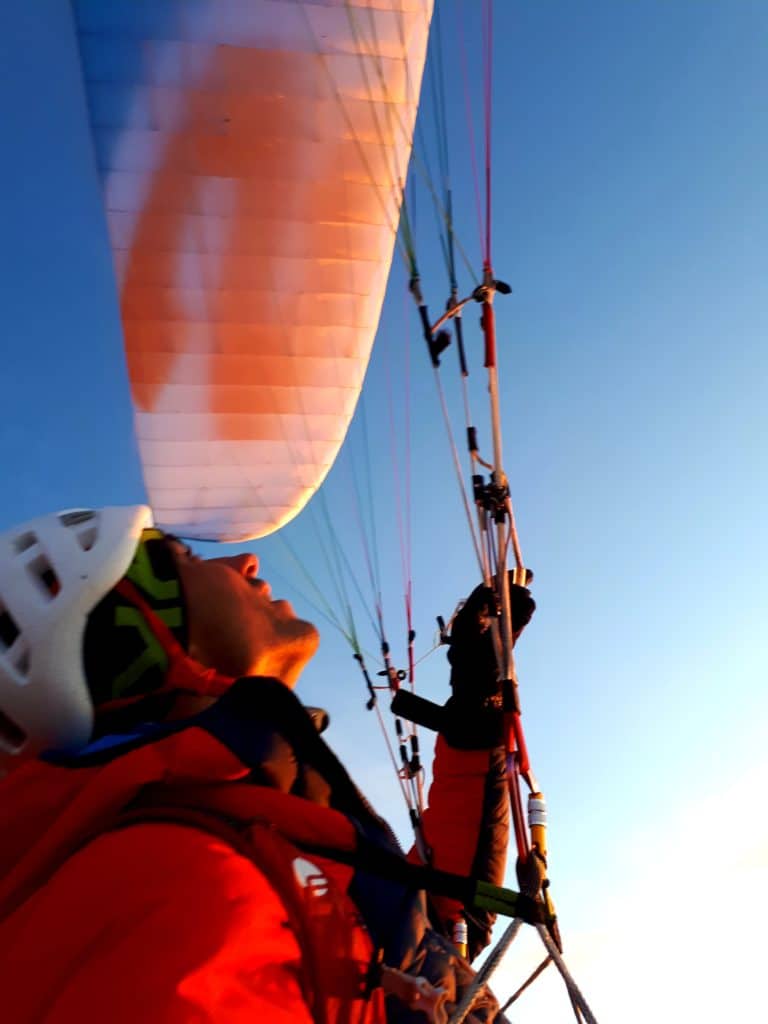 Do you have a special memory of flight to share with us?
CD: My two flights from the summit of the Aiguille du Midi with a take-off on the north side remain outstanding. The first one in 2010 in tandem with Philippe Barnier, done at night, and at the end of an exceptional route in the Mt Blanc massif (six days of linking up in the footsteps of Walter Bonatti), with a Landing in car headlights mode! The second one was solo and the flight over the Chamonix peaks in winter seemed completely surreal to me. Alone in a sky and an environment worthy of Samivel.
I keep a more mixed memory of a takeoff by effect of "foehn" of the top of the Mont Blanc.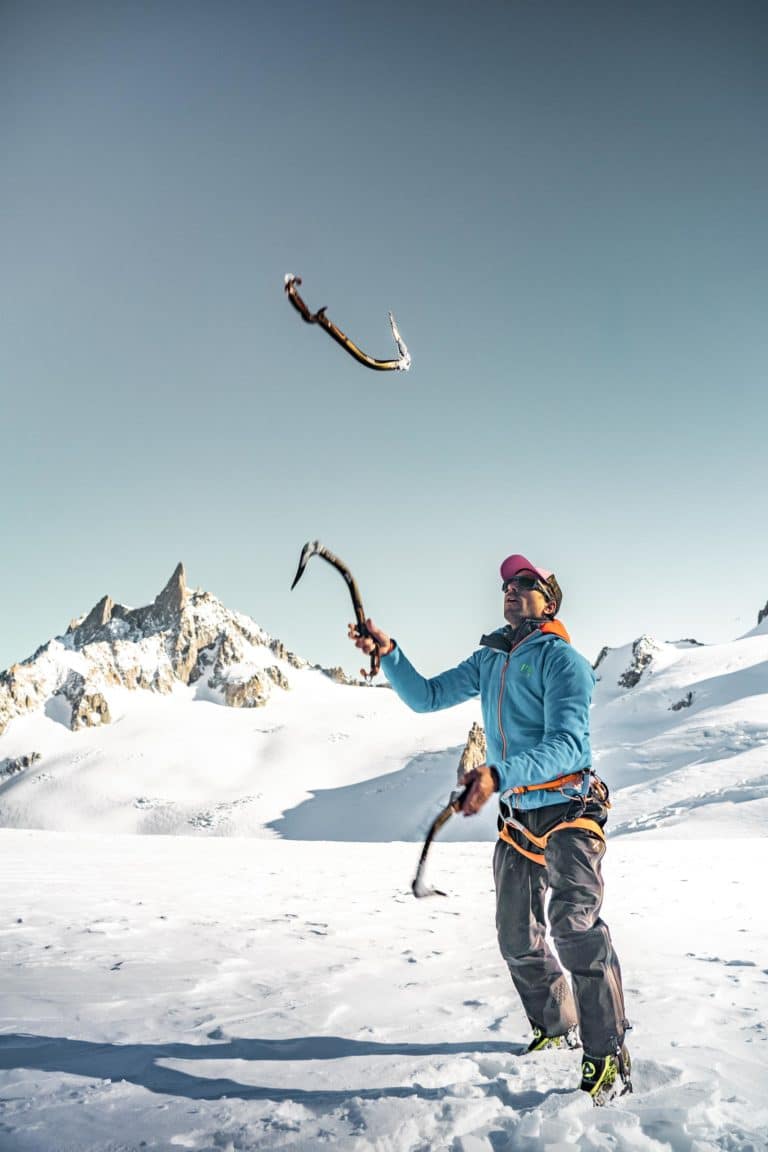 What are your upcoming projects (paraglider and outside paraglider) ?
CD: The experience of the last events related to the confinement confirms me in the idea that the adventures must be lived in an even more local way. That we should be looking for new ways of looking at things rather than for new destinations in the distance. That by revisiting an IGN map and being creative, we can still experience beautiful things while going perhaps much less far. I dream of mixing a logical alpine sequence with the help of paraglider.
Contact :
www.christophedumarest.com