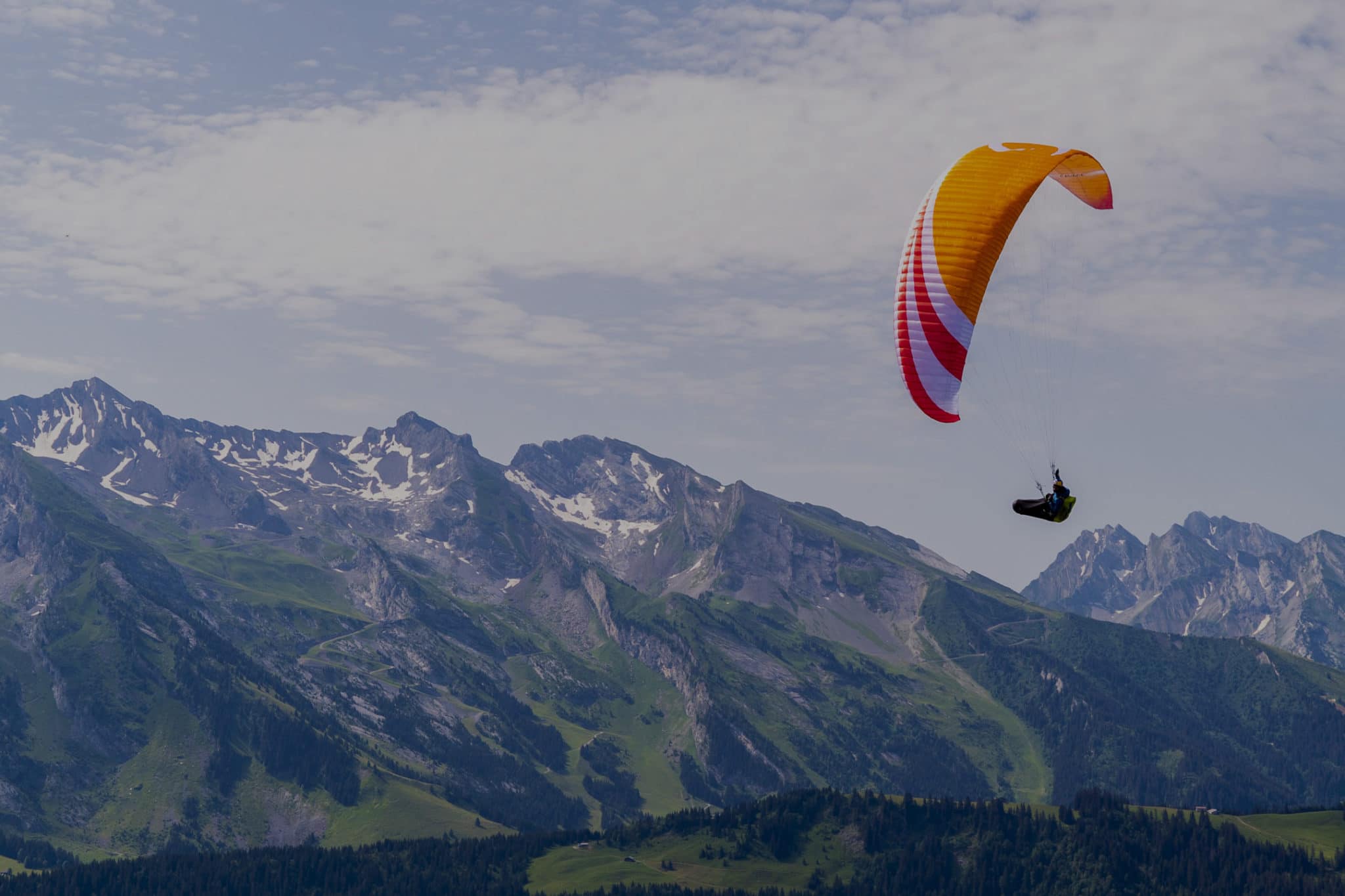 SHINE (SOLO)
ROUND PARACHUTE
The Shine is a round Pull Down Apex parachute, developed by our in-house design department. Its objective is to offer a very low weight and volume while maintaining maximum safety. Thanks to its advanced design and quality materials, it will meet the essential needs of all pilots of paraglider.

Approval: EN 12491 and LTF 9109
It meets the requirements of the European and German safety standards.
Practice
On-site flight

Cross Country

Hike and fly

Tandem
Frequency
Occasional

Regular

Professional
Level
Novice

Intermediate

Seasoned
A hemispherical parachute...
The SHINE is a new generation of round Pull Down Apex parachute. It replaces the Light and X-tralite models that we have been offering for many years. Designed and developed by our in-house design office, it uses a proven 20 decitex fabric and a Line set made entirely of Dyneema.
Its weight and volume characteristics are very similar to those of the X-tralite model and much better than those of the Light model (15 to 20% lighter and more compact*), for a recommended retail price almost identical to the Light model!
The SHINE parachute is of course EN12491 and LTF 9109 approved
* depending on the size.
Features
Taux de chute : < 5.5 m/s
MJ fabric at 20 decitex
Line set dyneema
This parachute comes with the following accessories:
- User's manual of Bending (CD)
The parachutes are delivered without risers (available in option)
(Sold separately)
- Quick links
- STD solo risers
- Dyneema risers
- O-ring / toric ring
Technical Data
| | Size S | Size M | Size L |
| --- | --- | --- | --- |
| Weight | 1100 g | 1250 g | 1540 g |
| Flying weight range max (Total Flying Weight without the paraglider) | 85 kg | 105 kg | 125 kg |
| Surface | 28,10 m² | 31,15 m² | 38,94 m² |
| Number of panels | 14 | 16 | 18 |
| L - Folded width | 20 cm | 21 cm | 23 cm |
| i - Folded depth | 23 cm | 25 cm | 26 cm |
| H - Folded height | 6 cm | 7 cm | 8 cm |
| Folded volume (max) | 2,9 L | 3,8 L | 4,7 L |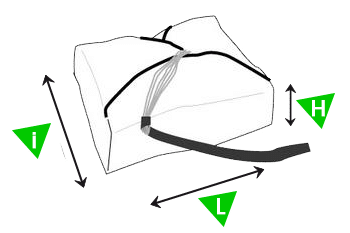 Gallery