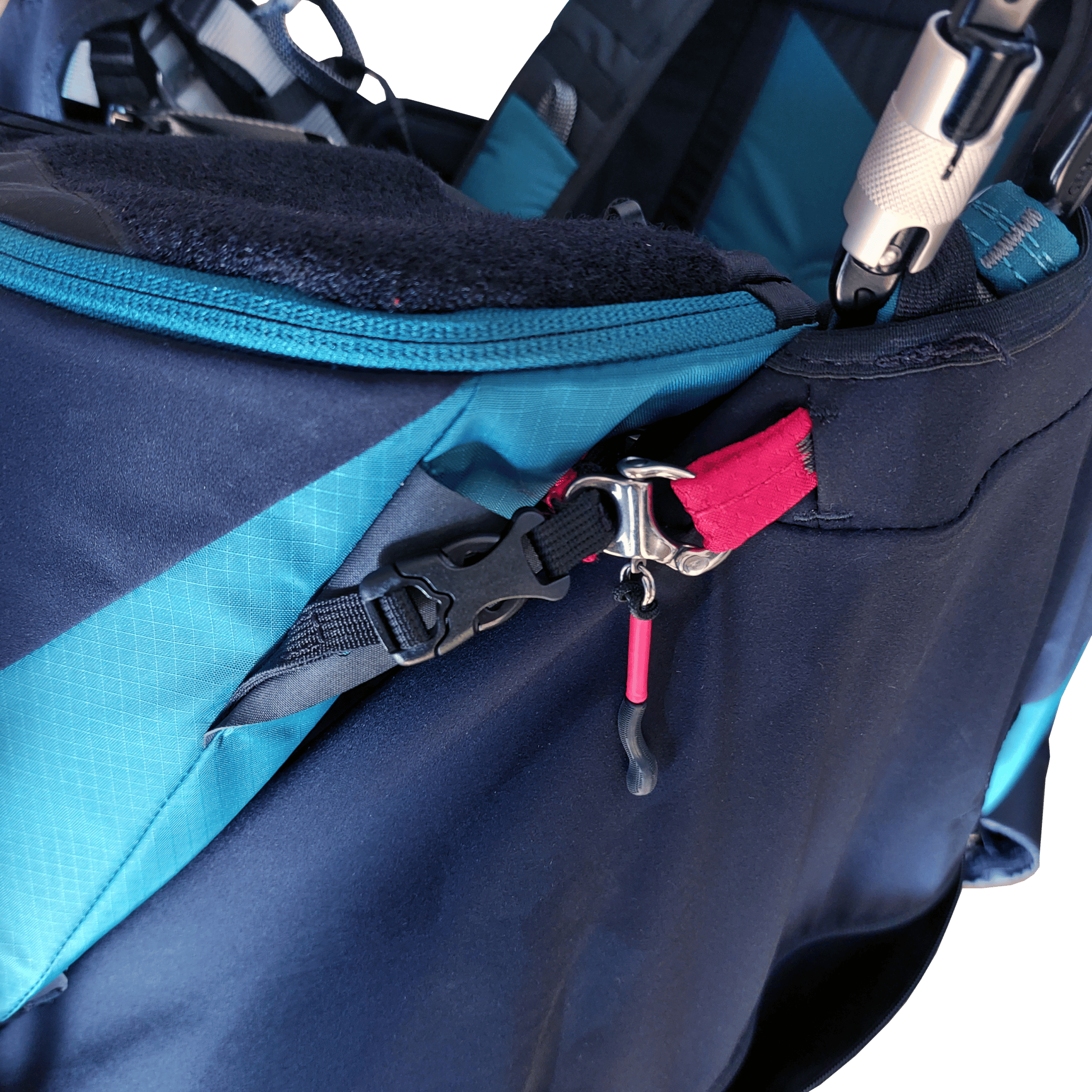 What is the anti-fall system?
Installed on the DELIGHT 4 and the DELIGHT 4 Sport,the anti fall is an additional attachment system that increases the passive safety level of the harness. We explain how it works.
What isanti-fall ?
The anti-fall device is made up of a strap connected to the chest strap and a halyard carabiner. This carabiner is attached to a loops located under the left link of the harness.
System structure anti-fall:
Strap connected to the ventral
Cockpit closing clip
Halyard snap shackle
Approved for 450 kg, the anti-fall system serves as a third attachment point for the waist belt and provides additional security in case of problems or if the COBRA buckles are forgotten.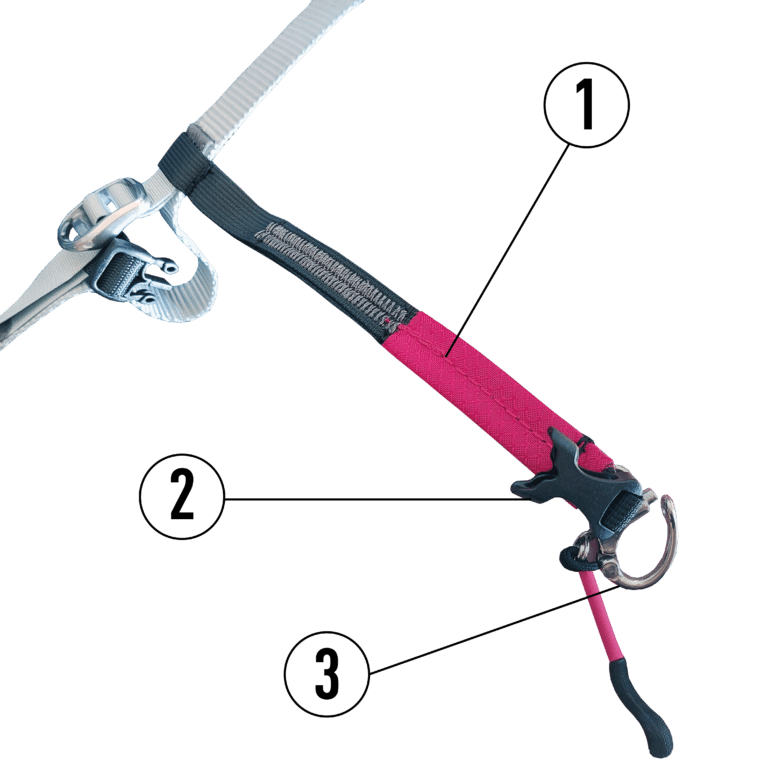 How to use it?
The anti-fall is not an optional accessory and is an integral part of the closing system of the DELIGHT 4 and DELIGHT 4 Sport. 
Indeed, at the end of the strap of the anti-fall system is the last clip that fixes the cockpit. So, if you don't close the anti-fall system, you will quickly realize that the left-hand clip of your cockpit is missing, which allows you to finish closing the speedbag.
This arrangement of the elements obliges you to attach the anti-fall which then becomes an additional safety device in addition to the 2 COBRA buckles that close the belly strap.
If you happen to take-off without having attached the COBRA buckles but your anti-fall is locked, then you are still protected from falling and can land safely.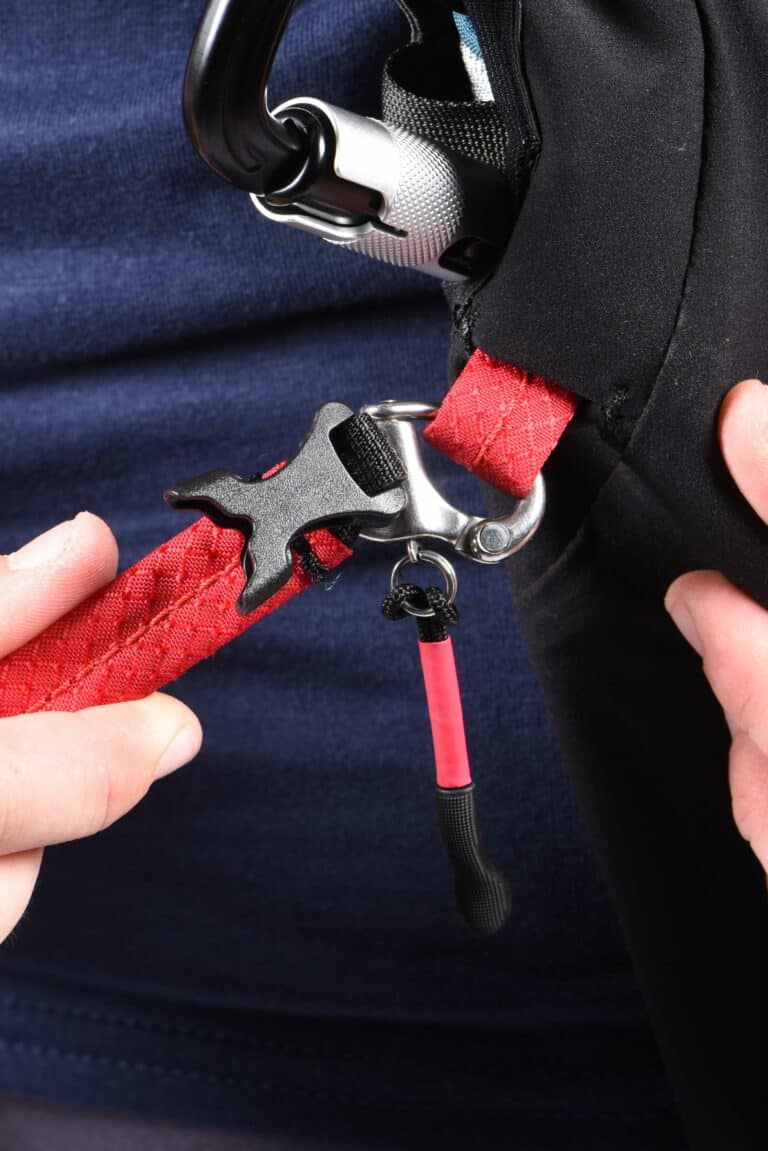 Attach yourself to a harness equipped with an anti-fall system
Start by attaching your belly stap with the two COBRA buckles.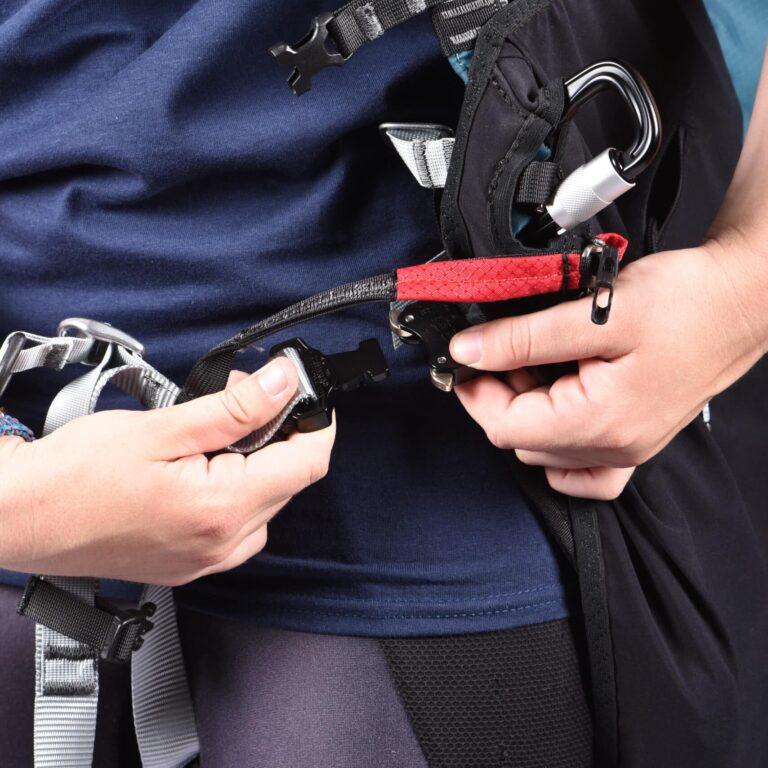 2. Pass the carabiner of the anti-fall system through the red loop located under the left link of your DELIGHT 4.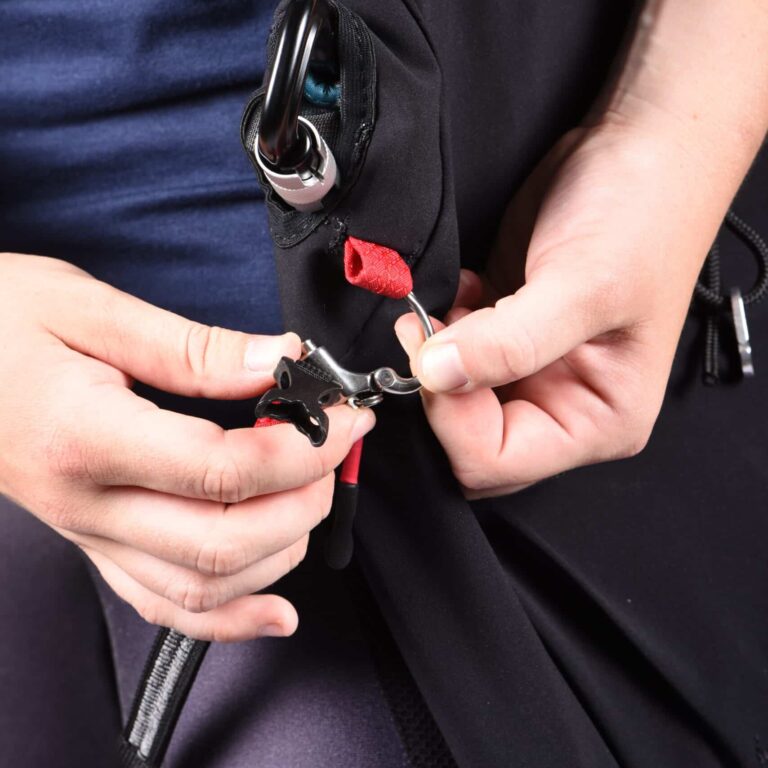 3. Close the anti-fall carabiner.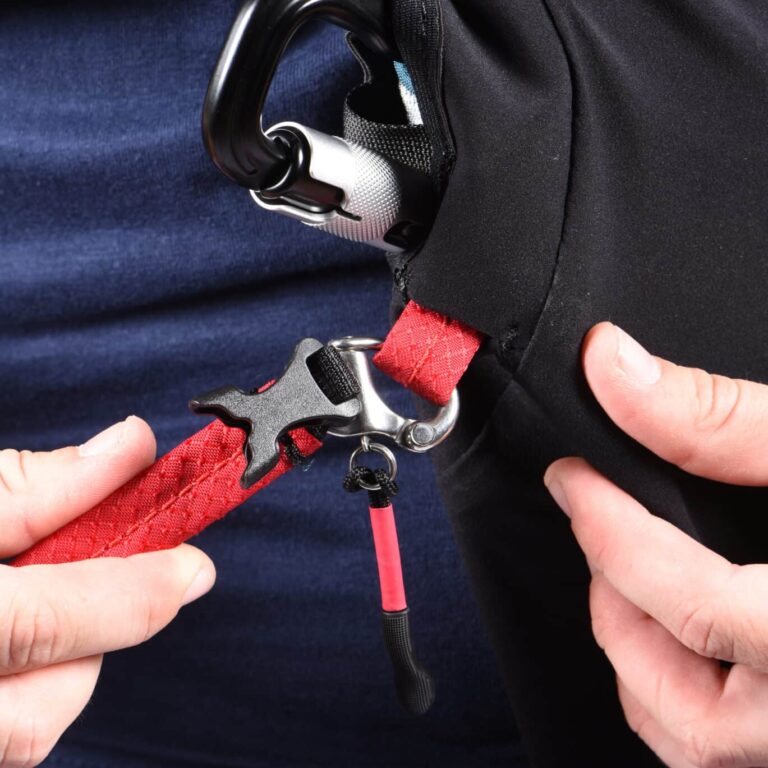 4. Close the lower part of the speedbag.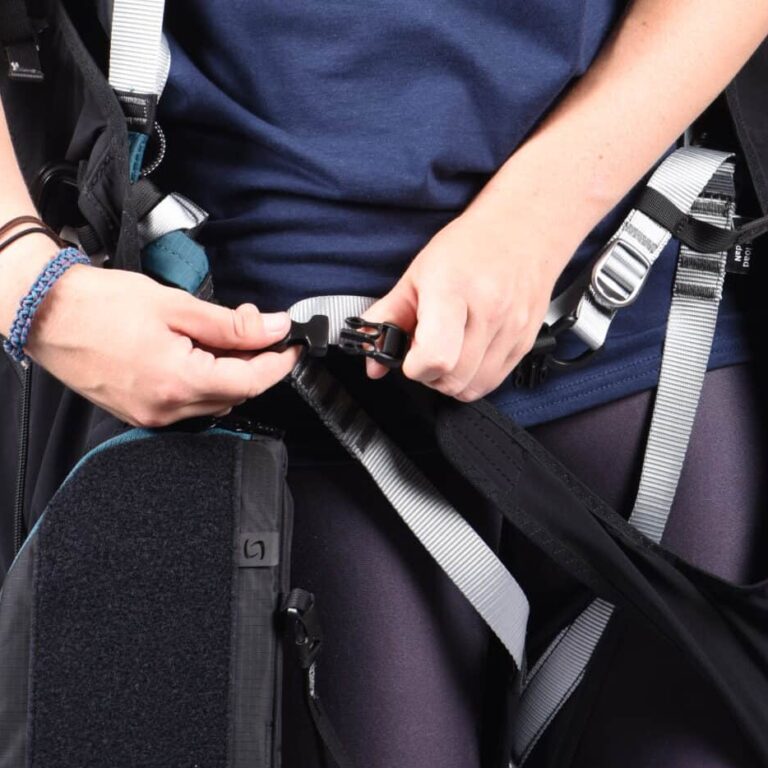 5. Close the central clip of the cockpit located in the middle of the belly strap.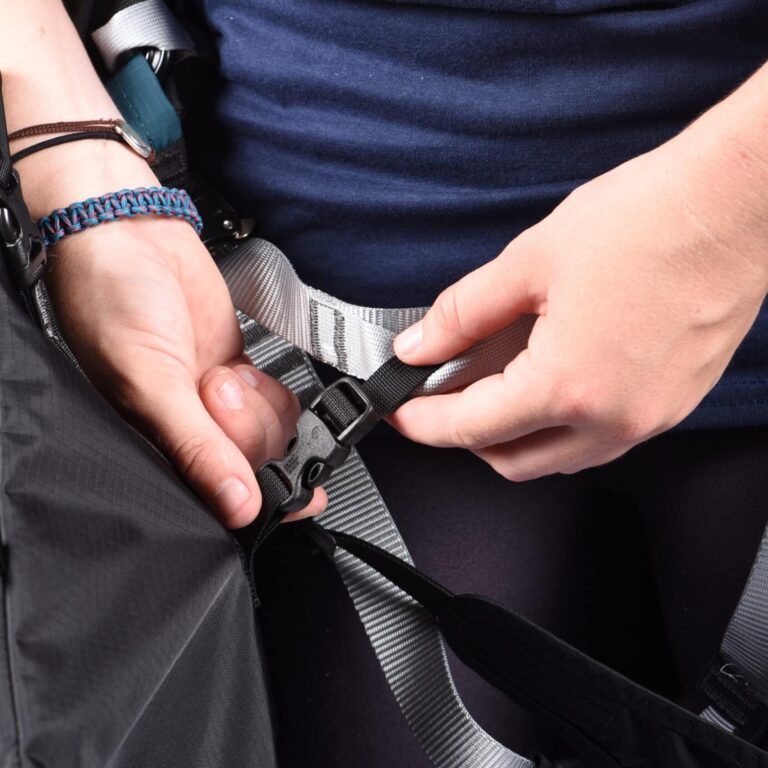 6. Close the left cockpit clip on the anti-fall system.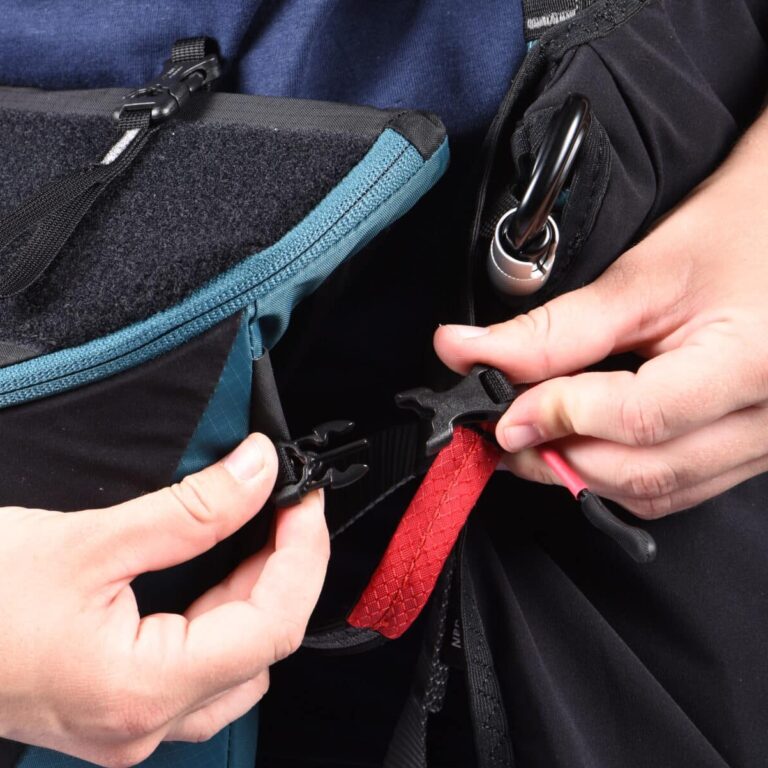 7. Close the chest strap.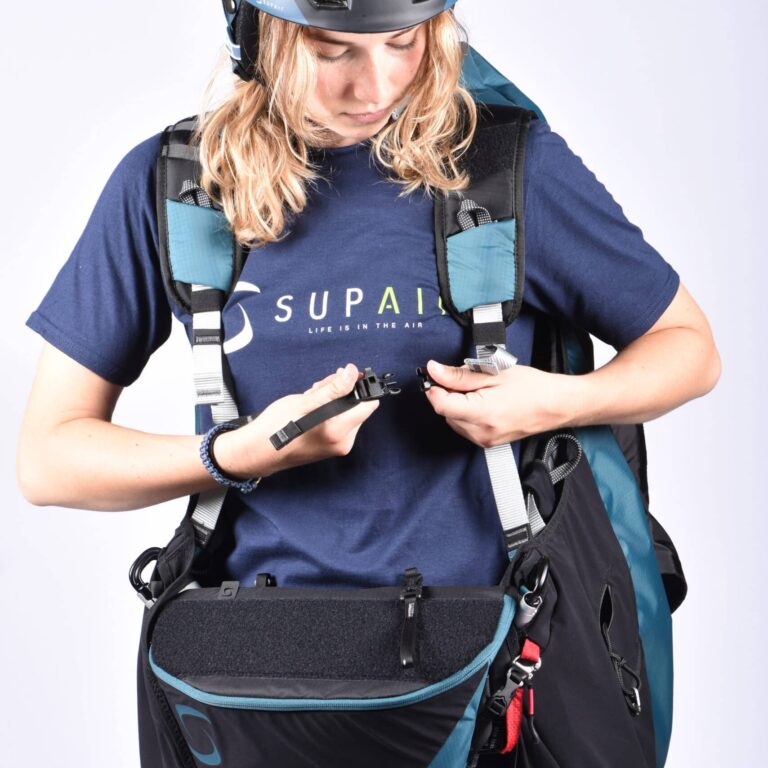 Presentation of the new DELIGHT generation