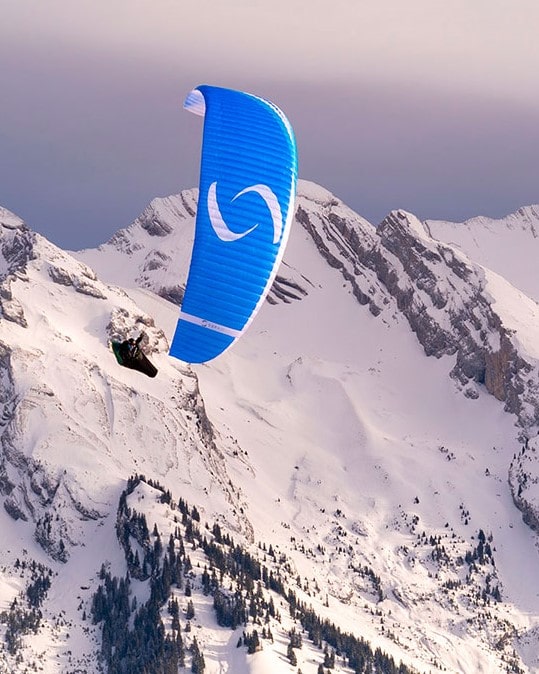 STEP LIGHT
The pleasure of a light step in the Backpack
Lighter and more intuitive to inflate, your STEP LIGHT will allow you to Take-off almost anywhere during your mountain escapades.

A glider B+ sport light, powerful and developed for long distance flights.

Category : EN-B
Weight : 3,90 Kg in M
Practice
On-site flight

Cross Country

Hike and fly

Tandem
Frequency
Occasional

Regular

Professional
Level
Novice

Intermediate

Seasoned
About STEP LIGHT
The Step is renewed in this "light" version. Still as pleasant to fly as ever and as efficient in flight, and lighter!
The Step light has an optimised structure. We have redesigned the construction of the Step in order to offer you the best possible compromise between lightness, compactness and comfort flight.
Its top surface is made of Skytex 32gr and 27gr double coated fabrics, the distribution of which has been studied to ensure the best possible longevity.
Its new risers in Strap Aramid of 7 mm are a SUPAIR exclusivity in partnership with the brand Cousin Trestec.
The performance and pleasure of flight are similar to the Step with less inertia due to the weight saving.
The upper holding band between the C's and D's has been widened to ensure a better hold of the structure in the chord. Pitching movements in turbulence are smoother and more manageable.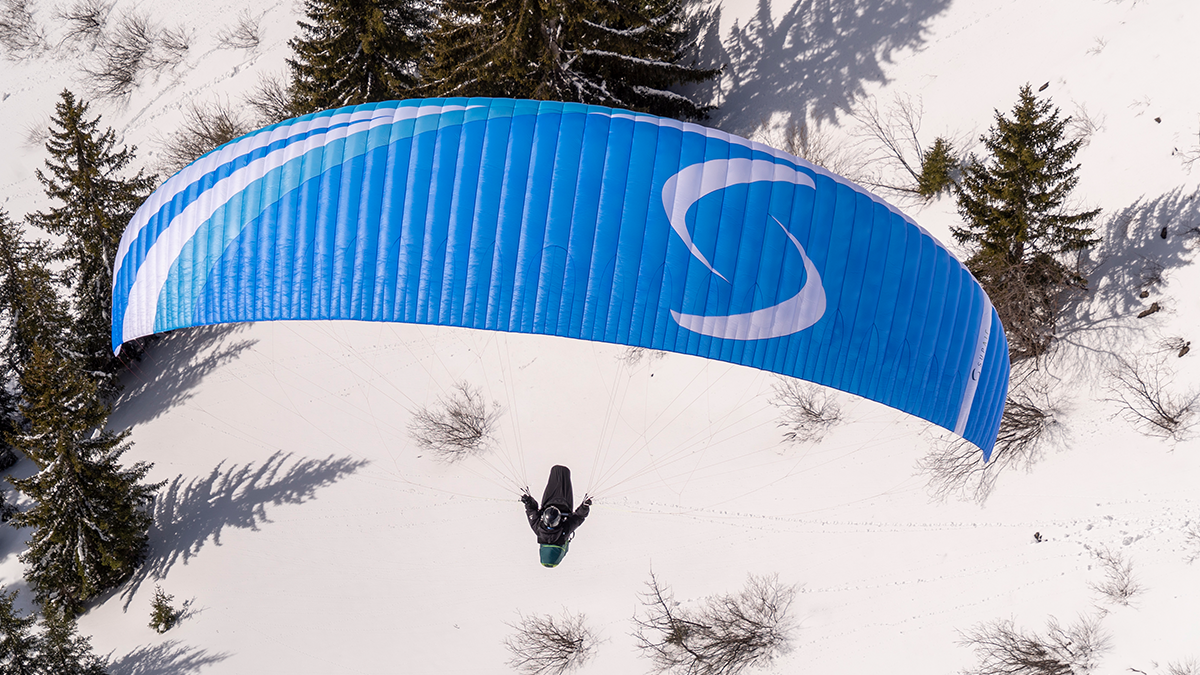 Features
Ambitious occasional pilots wishing to buy a light
Take-off on foot or by winch
Upper fabric: Porcher Sport Skytex 32 g/m² & Skytex 27 g/m2 double coating
Lower fabric: Porcher Sport Skytex 27 g/m² single coating
Ribs / roads fabric: Skytex 32 gr Hard finish
Compression bandages and Ribs / roads D : Skytex 32 gr Hard finish
Unsuspented ribs / roads: Skytex 27 gr Hard finish
Ribs reinforcements: Porcher Sport SR 170
Upper lines: Edelrid
Mid lines : Edelrid
Lower lines: Edelrid
Standard EN 926-1 & 926-2 - Class B
STEP LIGHT glider
Compact Case
Inner bag
User's manual (USB key)
Repair kit pocket
Technical Data
| STEP LIGHT | XS | S | M | M-L |
| --- | --- | --- | --- | --- |
| Number of cells | 61 | 61 | 61 | 61 |
| Flat area (m²) | 21,5 | 24 | 26 | 28 |
| Wingspan (m) | 11,09 | 11,7 | 12,17 | 12,63 |
| Chord (m) | 2,4 | 2,54 | 2,64 | 2,74 |
| Flat aspect ratio | 5,7 | 5,7 | 5,7 | 5,7 |
| Projected area (m²) | 18,106 | 20,21 | 21,9 | 23,58 |
| Projected span (m) | 8,68 | 9,17 | 9,55 | 9,91 |
| Projected aspect ratio | 4,16 | 4,16 | 4,16 | 4,16 |
| Glider Weight (kg) | 3,3 | 3,7 | 3,9 | 4,1 |
| Weight Range (kg) | 55-75 | 70-90 | 80-100 | 90-110 |
| Homologation | EN - LTF B | EN - LTF B | EN - LTF B | EN - LTF B |
| Number of risers | 3+1 | 3+1 | 3+1 | 3+1 |
Technical specifications of the STEP LIGHT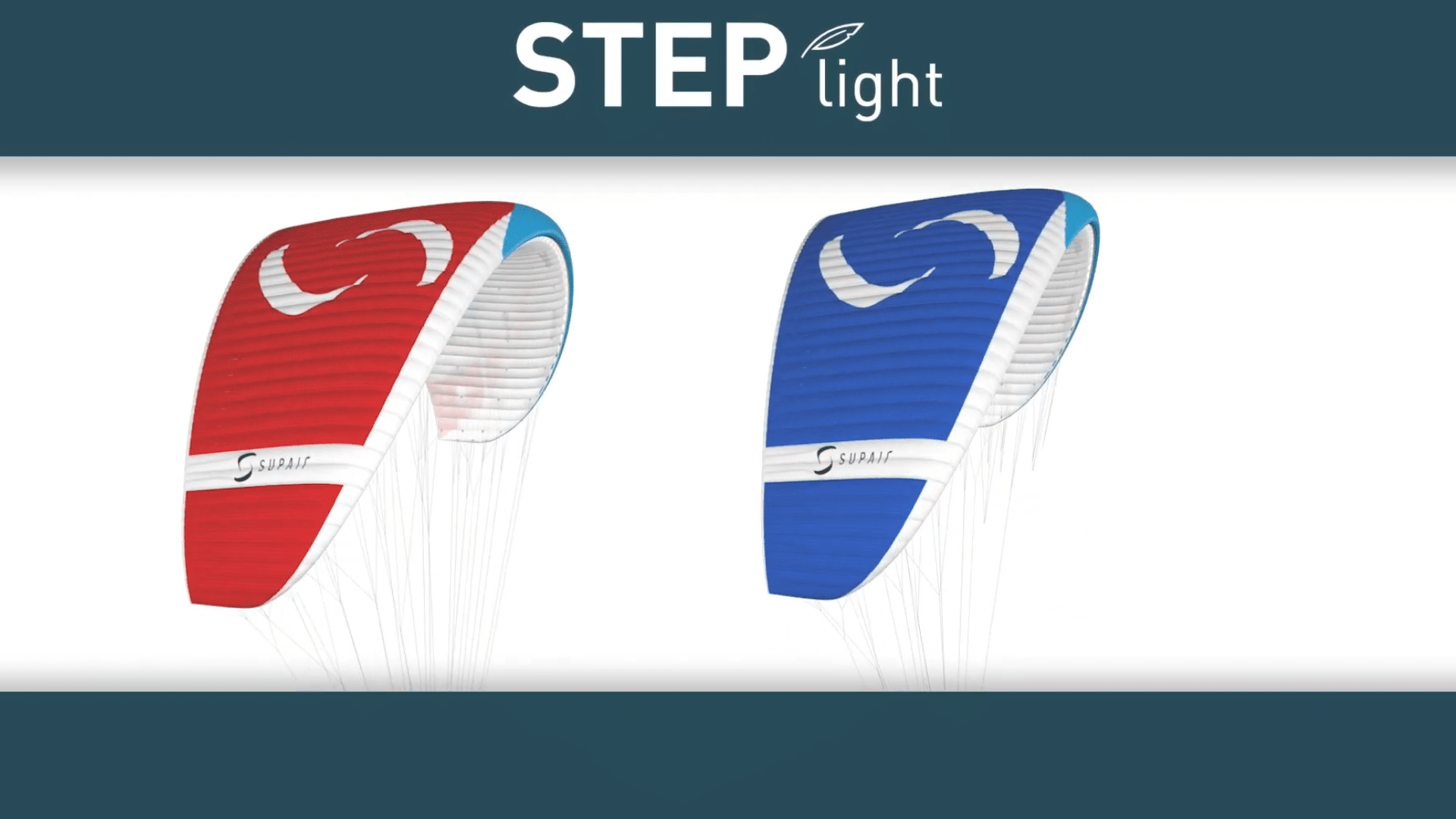 STEP Light Waggas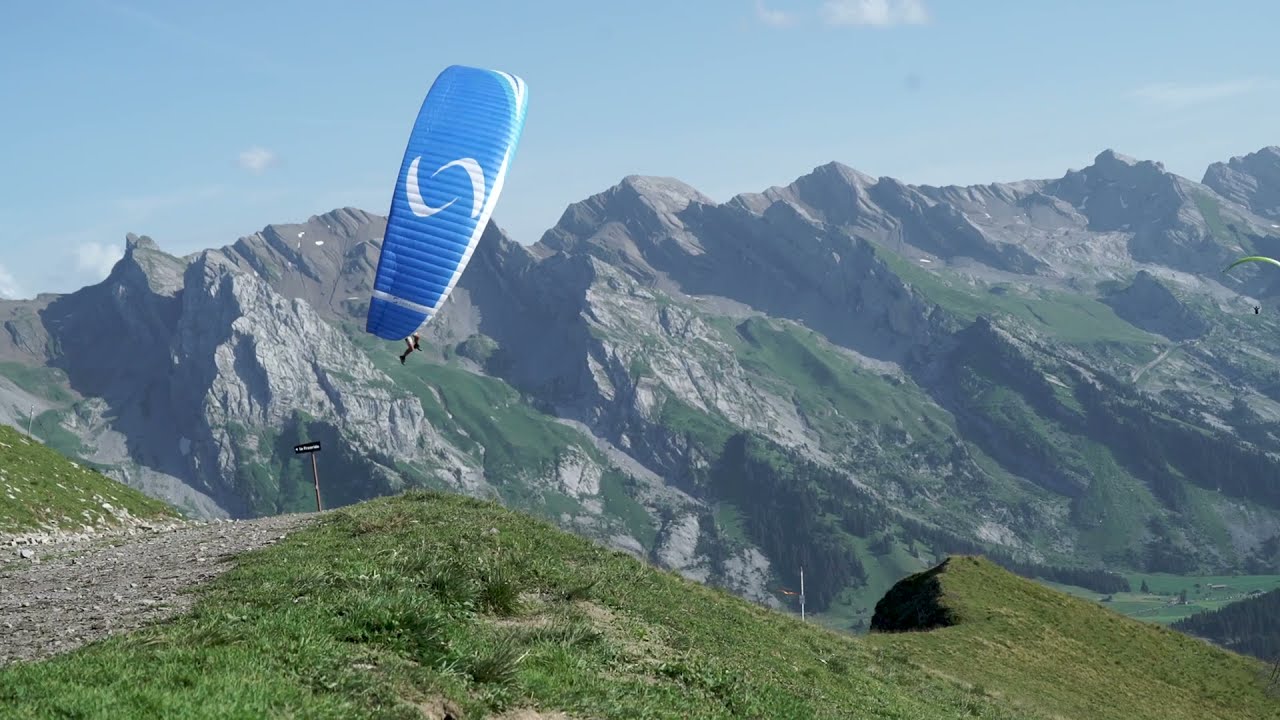 They talk about it
"With the use lights material, the Step Light is easier than the standard Step in all phases of the take-off. In particular, the back launch glider without wind has been improved.

In flight the glider is very stable for a glider light, it is more forgiving in case of collapse or out of range Flight. The control travel is greater, with less effort than on the standard Step.

I love the new risers, in the style of the Savage, especially the C-bars which are very effective.

The glider retains the glide and performance of the Step, matching some of the en-C gliders.

All in all, a very good glider hike&Fly/cross, with good speed and playfulness on the ground. What more could you ask for?"

Ben PRÖBSTER - Supair Team Pilot
Gallery