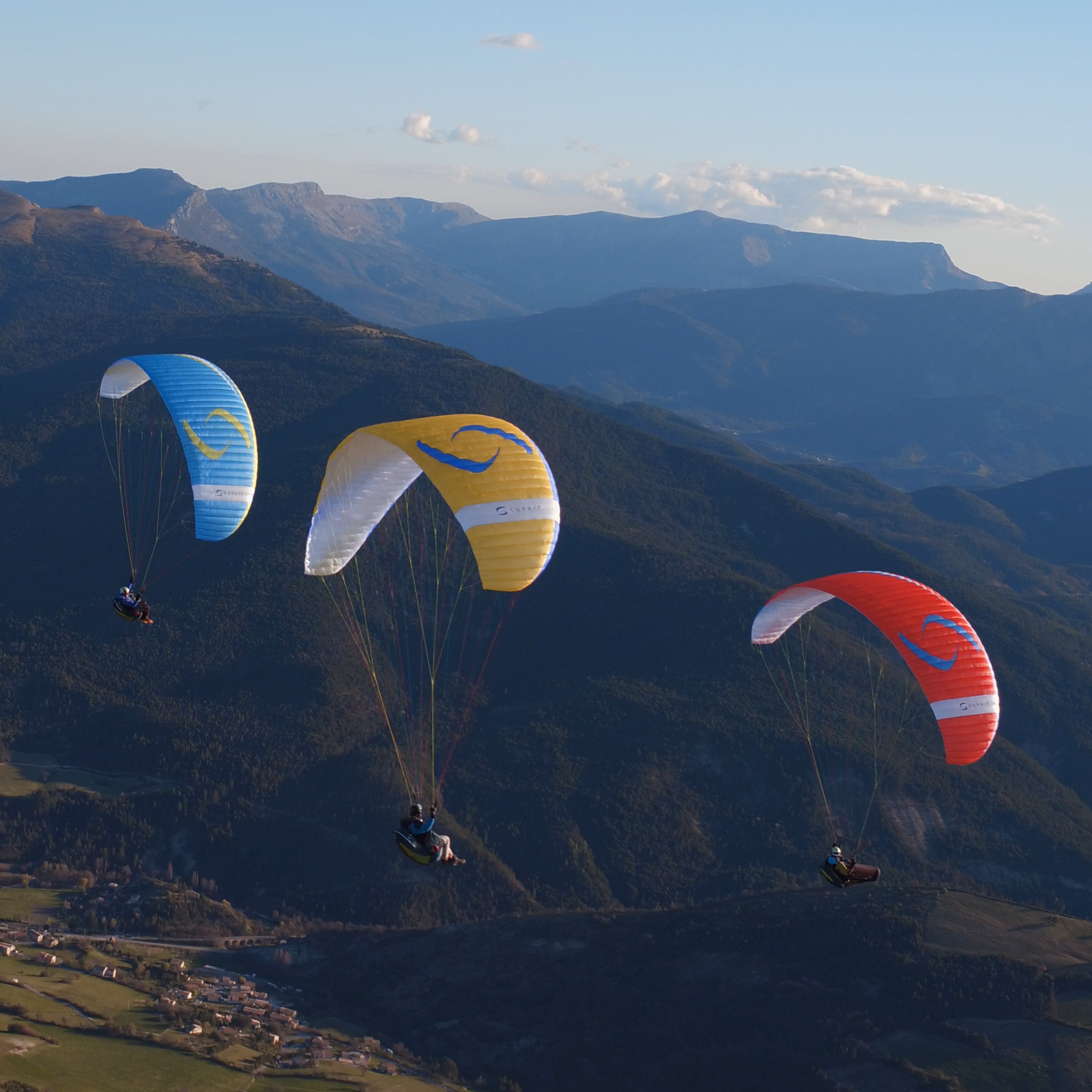 Unstoppable. On-site flight, thermal flight, in the mountains, by the sea, the LEAF 2 is the ideal tool for progress. Even more robust and precise than the first LEAF, the LEAF 2 will quickly become the natural extension of your arms.

Category : EN-B
Practice
On-site flight

Cross Country

Hike and fly

Tandem
Frequency
Occasional

Regular

Professional
Level
Novice

Intermediate

Seasoned
About the LEAF 2
The SUPAIR development team's key words were finish, ergonomics and simplicity. The line set is uncluttered and untangling is a breeze.
Analysis of the numerous feedbacks from retailers, pilots and instructors has led to the development of a glider that is more docile on take-off than the first generation of LEAF and rises gradually and continuously. The control is firm, progressive and passive safety is optimised.
Taking over the glider is easy, from the slight pitch when entering the thermal to the optimum roll angle when cornering, you will master the LEAF2 in a day. Ceiling, thermals, speeds, you've got it all memorised and ready for the next flight, higher and further.
Features
Autonomous pilots
Take-off on foot or by winch
Thin risers with extended base
Baby Sharknose airfoil
Ronstan low friction pulleys
Anti-friction rings
Smart mini ribs
Ears kit
Wingtip dumping system
Upper fabric: Porcher Sport Skytex Universal 38 g/m².
Lower fabric: Porcher Sport Skytex Universal 32 g/m².
Ribs / roads fabric : MJ Tec 32g Hard Finish
Reinforcement fabric: Porcher Sport SR 170
Upper lines : Liros
Mid lines: Liros
Lower lines: Edelrid
Standard EN 926 - 1 and 2 and LTF 91/09 - Class B
glider LEAF 2
Trek130 rucksack
Inner bag
Compact Case
Speed bar
User's manual (USB key)
Repair kit pocket
SUPAIR LEAF 2 - EN-B Progression Glider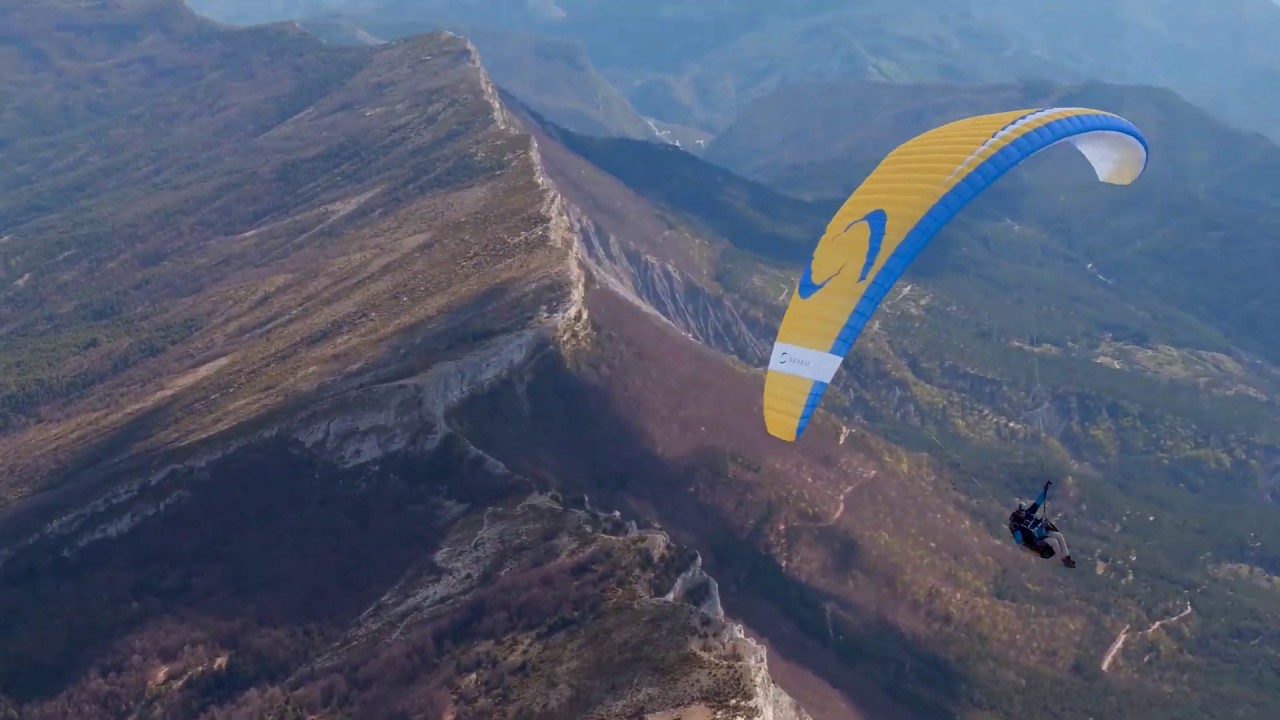 TESTS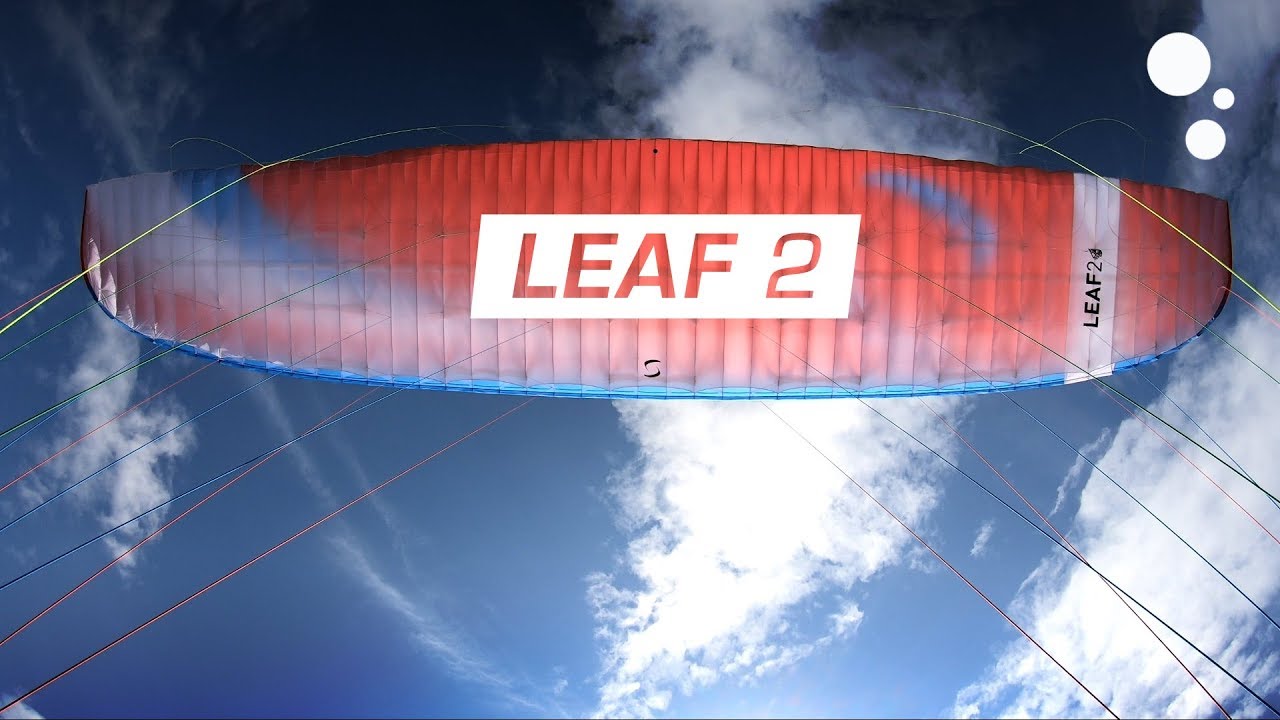 LEAF 2 Technical Specifications
Technical Data
| | XS | S | M | M-L | L |
| --- | --- | --- | --- | --- | --- |
| Number of cells | 49 | 49 | 49 | 49 | 49 |
| Flat area (m²) | 21,2 | 24,4 | 26,2 | 28,6 | 30,4 |
| Wingspan (m) | 10,6 | 11,4 | 11,8 | 12,3 | 12,7 |
| Chord (m) | 2,49 | 2,67 | 2,76 | 2,89 | 2,97 |
| Flat aspect ratio | 5.3 | 5.3 | 5.3 | 5.3 | 5.3 |
| Projected area (m²) | 17,7 | 20,4 | 21,9 | 24 | 25,5 |
| Projected span (m) | 8,2 | 8,8 | 9,1 | 9,5 | 9,8 |
| Projected aspect ratio | 3,79 | 3,79 | 3,79 | 3,79 | 3,79 |
| Glider Weight (kg) | 4,5 | 4,8 | 5 | 5,2 | 5,4 |
| Weight Range (kg) | 55-75 | 70-90 | 80-100 | 90-110 | 105-125 |
| Certification | EN - LTF B | EN - LTF B | EN - LTF B | EN - LTF B | EN - LTF B |
| Number of risers | 3+1 | 3+1 | 3+1 | 3+1 | 3+1 |
They talk about it
"Flying EN-D category gliders, I didn't expect such  flight qualities for this LEAF2. All the flights I have made with it in spring conditions have been great.

In my opinion, simplicity, efficiency, safety and fun are the words to describe the LEAF's younger sister. During take-off, the glider inflates evenly. The extremely simplified architecture of line set limits cravat formation.

In the air, steering is instinctive and the glider turns precisely where you want it to. The brake travel is generous, which increases the room for manoeuvre before leaving the flight domain. For me this is a real advantage when landing on low speed take-off or piloting the glider in turbulence for example."

JULIEN HUGUES DIT CILES - CONFIRMED XC RIDER
Gallery